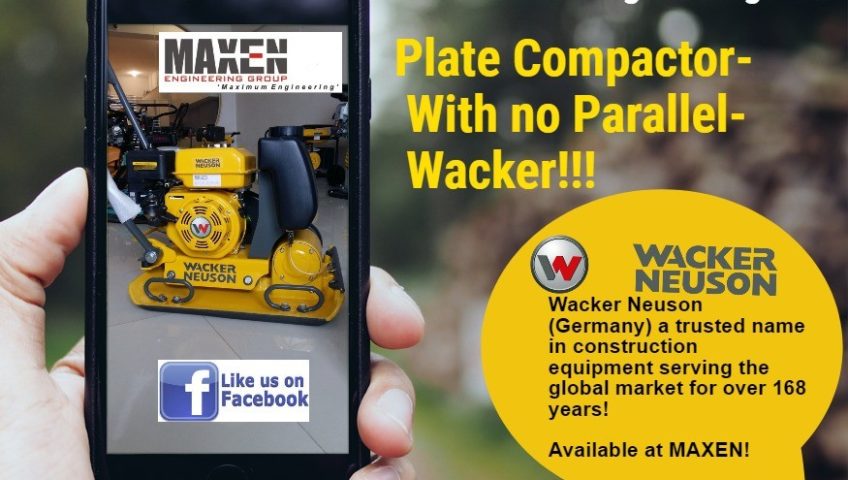 Wacker Neuson (Germany) is a trusted name in construction equipment serving the global market for over 168 years.
MAXEN is privileged to offer from EX-Stock Wacker Neuson (Germany) products in Pakistan with local support and spare parts availability.
Wacker Plate Compactors are successfully launched in Pakistan construction industry and are performing rigorously to level up client's overall satisfaction!
Reach us at our display and corporate office : Office # 202, Building # 100-C, Jami Commercial Street 11, DHA Phase 7, Karachi. sales@maxenengineering.com
www.maxenengineering.com
Please follow & like us :)