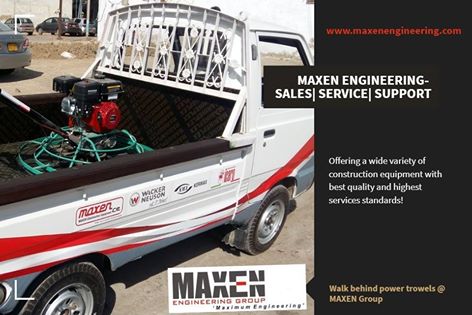 Construction Equipment Supplies!
Maxen is the trusted source for construction equipment for building and structural projects. Offering a diverse range of construction equipment from stock with focus on quality and service.
Maxen manages a vast portfolio of construction equipment being sourced from Chinese, Korean and European origin to assure range for its clients.
Pioneering the technological advancement in civil engineering and construction industry of Pakistan our clients count on us for suitable equipment and service solutions that help them attain the desired project progress.
Reach us at our display and corporate office : Office # 202, Building # 100-C, Jami Commercial Street 11, DHA Phase 7, Karachi. sales@maxenengineering.com
www.maxenengineering.com
Please follow & like us :)